This icon journal is maintained by
stella_verde
Feel free to friend either this journal or my personal journal.







Brushes-

calixa
brushes
inxsomniax
brushes
oh_pants
brushes
icons_with_love
brushes
teh_indy
brushes
disappearicons
-a must see-
chouchoune
brushes
cdg_brushes
brushes
timeblind
_hakanaidreams
here
my_givenchy
here
ewanism
here
here
scarsonchest
here
cdg
here
Textures-
elrawien
here
lostluck_icons
here
dearest here and here and here and here and here

wash_when_dirty
here
tragic_icons
here
colorfilter
here
far2far_away
here
arisubox here and here

_iconographer
here
Images
Johnny Depp
depp_daily
Lost
lost-media
Ewan McGregor
ewanmcgregor.net
ewan_playground
ultimategalleries.net




**I use Ps7 to make my icons

Tutorials

awmp - here and here



Credit
I know that you have seen the comment and credit thing posted with most icons, its there for a reason! If you take a base and the edit it and then re-post it, then credit the person you took the base from if they ask you to credit them. It's very simple to credit people, so please credit them if they ask for it. Also my username is in the name of my recent textures/icons/caps, its easier if you leave that in.


**Also with caps- If you want to repost them just put my name somewhere in post.

Please don't hotlink, my photobucket account is already being abused...



About


Crediting- (see above) There is already somepeople who take my bases and don't credit. I won't bitch you out, j
ust send you hate vibes. (aren't I scary?) I also won't be very happy with you for awhile.
Requests- Soon!
Nominating- Are very welcome and make me happy.
Website?- No, I was going too but that means alot of work at this point. This journal is like a website. Me = Lazy.
Friending- If you add me, I'll add you back (I like things to look balanced on my info page) I don't add people first.
Commenting- Make me happy, which make me want to make icons.






Awards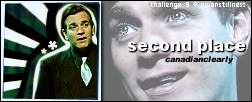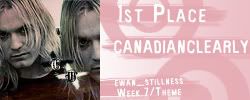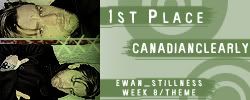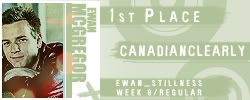 Suggestions for icons would be great! Either leave a comment in this post or e-mail me at contentgraphic[at]yahoo[dot]ca.






Affiliates

kenobi_rose
icon_ascension
atelier_24

(Reply to this)
Want to be one? Leave a comment.